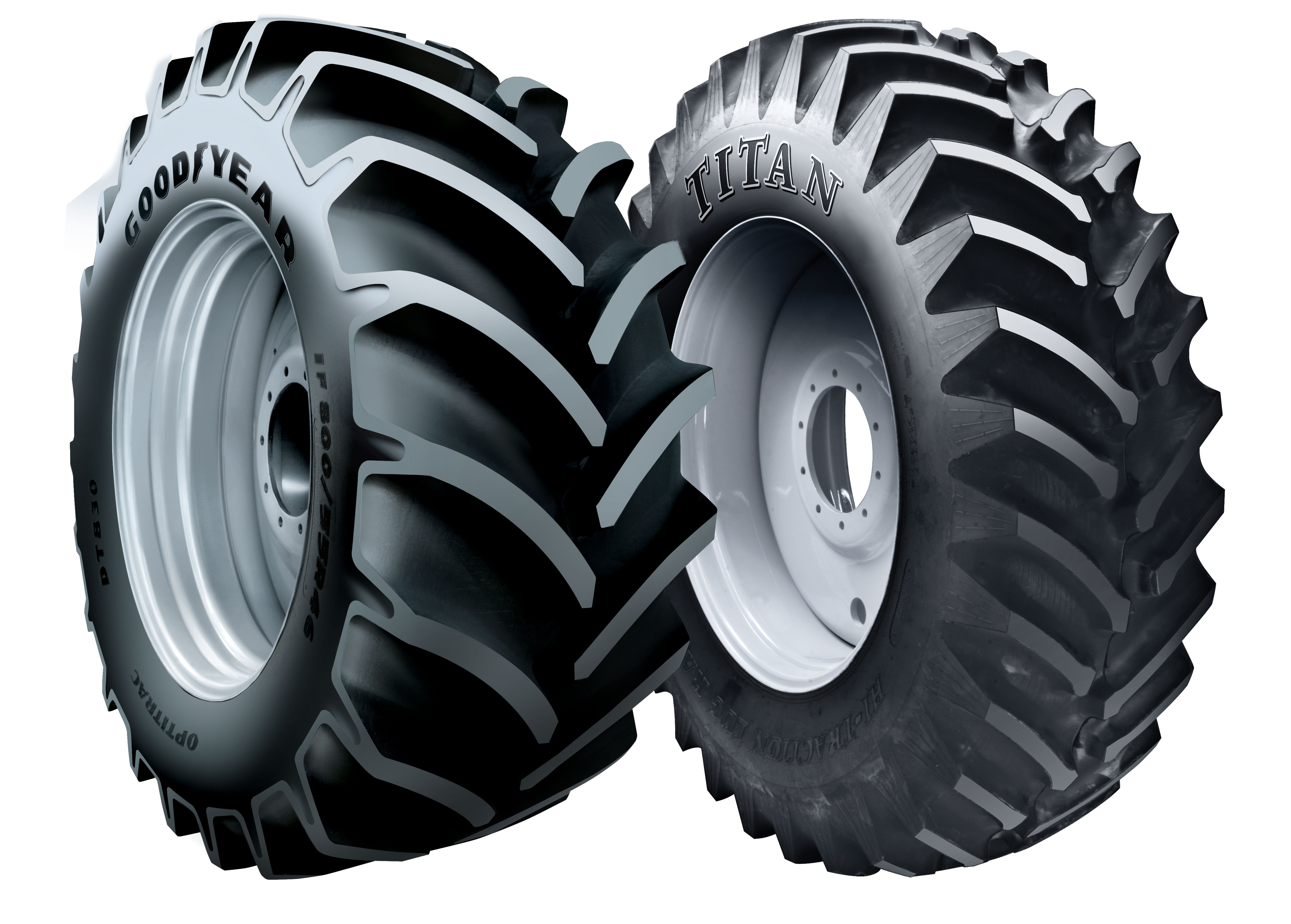 agricultural tires
Field and family are your legacy. Innovation and quality are ours. All of these are tied together. Our legacy stretches back more than 120 years ago to the Electric Wheel Company, which made wagon wheels for some of the first families that might have settled around your farm. Those pioneers relied on our technology to keep them moving. More than a century later, you can still rely on us to keep you moving.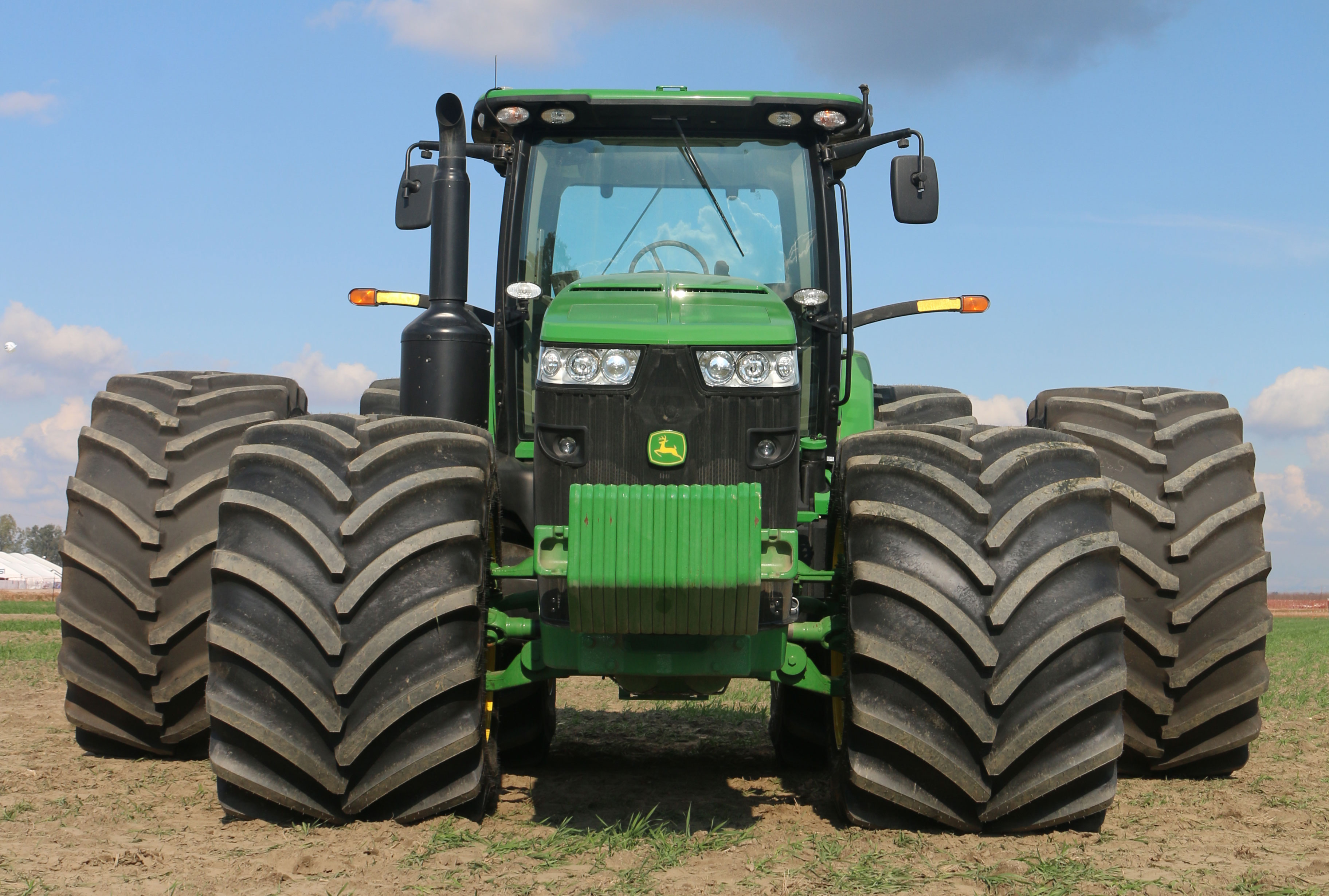 To support your farming legacy, our family of local dealers take a proactive approach when it comes to your operation. This is because we believe that reliable products still need backing by quality service. Our dealers work with you to find solutions that fit your needs, and don't pressure you into the latest and greatest, but those options are there if you need them.
Our Titan and Goodyear Farm brands of tires fit many kinds of equipment, including tractors, combines, sprayers and skid steer loaders. They're durable on and off the field, and they're made in the U.S. Most importantly, you can rely on them to get the job done.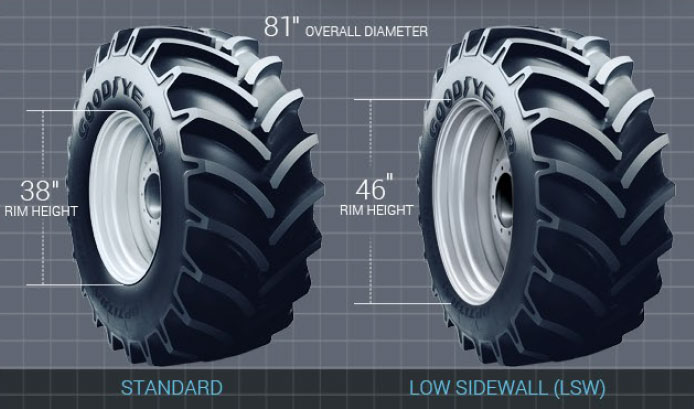 Low Sidewall Technology™
Our LSW® (Low Sidewall) technology helps farmers maximize their productivity on and off the field. While traveling at high speeds, its smaller sidewall reduces swaying that causes road loping. It also significantly reduces the risk of power hopping and soil compaction for unparalleled performance. Since not all farms are alike, we designed it to fit a complete range of equipment, including tractors, grain carts, combines and field sprayers.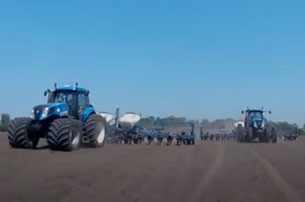 LSW Super Singles vs. Duals