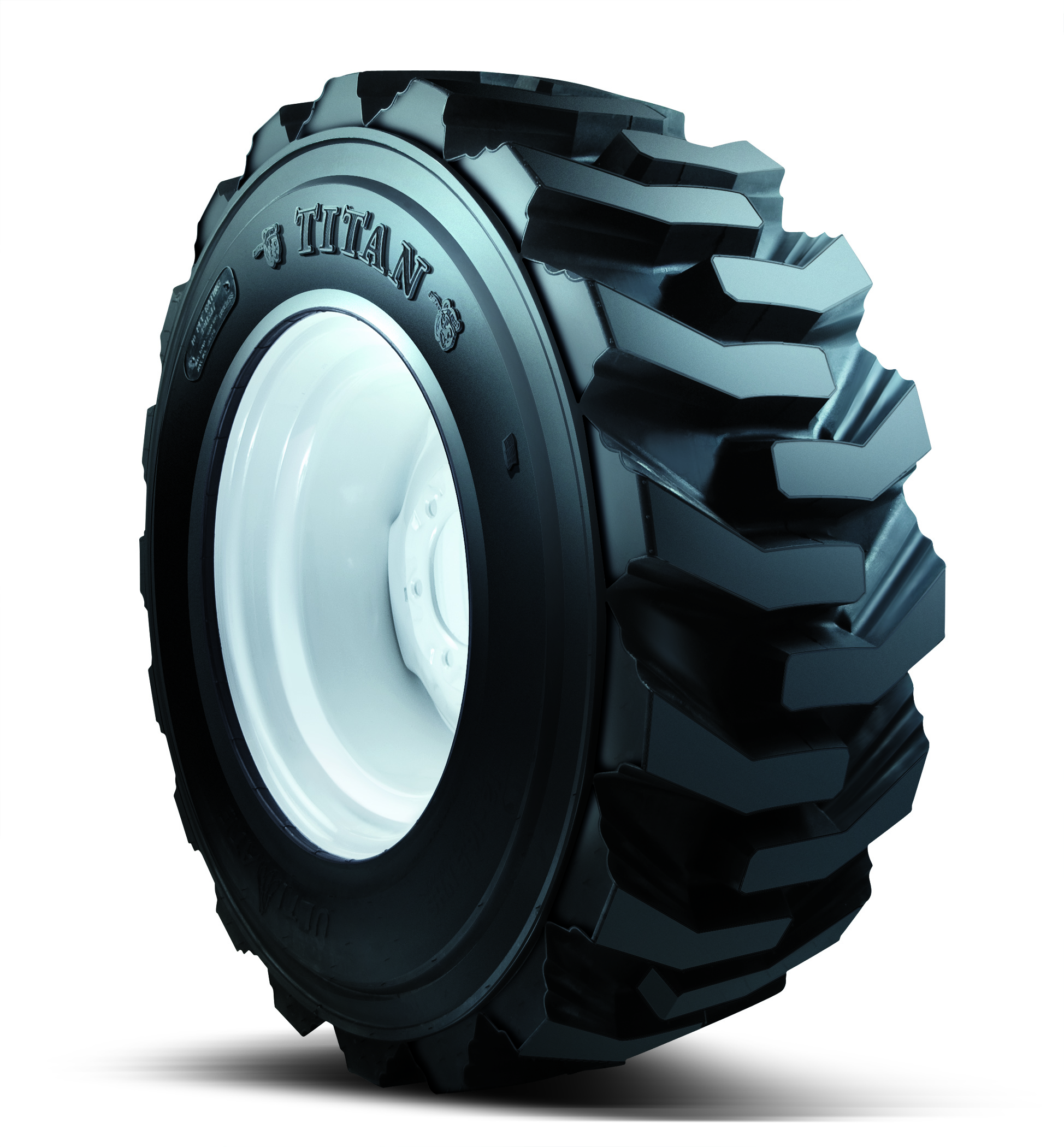 Construction Tires
From investing in dependable equipment to completing routine maintenance, you'll do whatever it takes to ensure downtime won't reduce your crew's productivity. To keep your operation moving, we manufacture our tires with heavy-duty materials for maximum service life.
You can also match a tire to your site conditions to enhance your crew's productivity. That's because we design, test and manufacture tires to fit many equipment types and applications, including skid-steer loaders, dump trucks and graders. You can even pair tires for your site's group conditions — from grassy turf to rugged aggregate.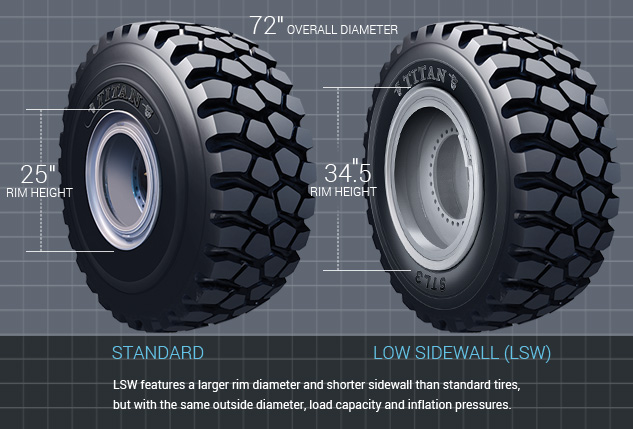 Low Sidewall Technology™
Similar to our leading tire brands, our proven LSW® (Low Sidewall) technology helps contractors maximize their productivity on and off the worksite. It has a smaller sidewall and larger rim diameter than a conventional tire but keeps the same outside diameter. This provides more stability for construction equipment. The result is a smoother ride, less material spilling and improved handling — to name a few.
Radial or Bias — You Decide
It's not about which is better, bias or radial, but about what works best for your specific application. We believe contractors like choices, which is why Titan offers a full line of both bias and radial tires to help you get the job done, no matter what the setting.
Bias tires
• Better suited for short distances
• Greater vehicle stability
• Greater cut resistance on the sidewall
• Improved self-cleaning
Radial tires
• Excellent tread wear
• Longer tread life
• Better suited for longer distances
• Greater puncture resistance in the tread area
• Greater traction
With Titan, you have choices. Contact your Titan dealer today to find out what tire is best for your application.