Forestry tires
Working in the forestry industry is no easy task. Loggers and their equipment routinely overcome challenges — including steep terrain, muddy soil and safety requirements — while working to meet production quotas. It's crucial for tires to not only tackle these challenging conditions but thrive in them. That's why we engineer, test and manufacture durable wheels and tires to minimize the risk of downtime as well as maximize equipment performance. That's how we help loggers move forward.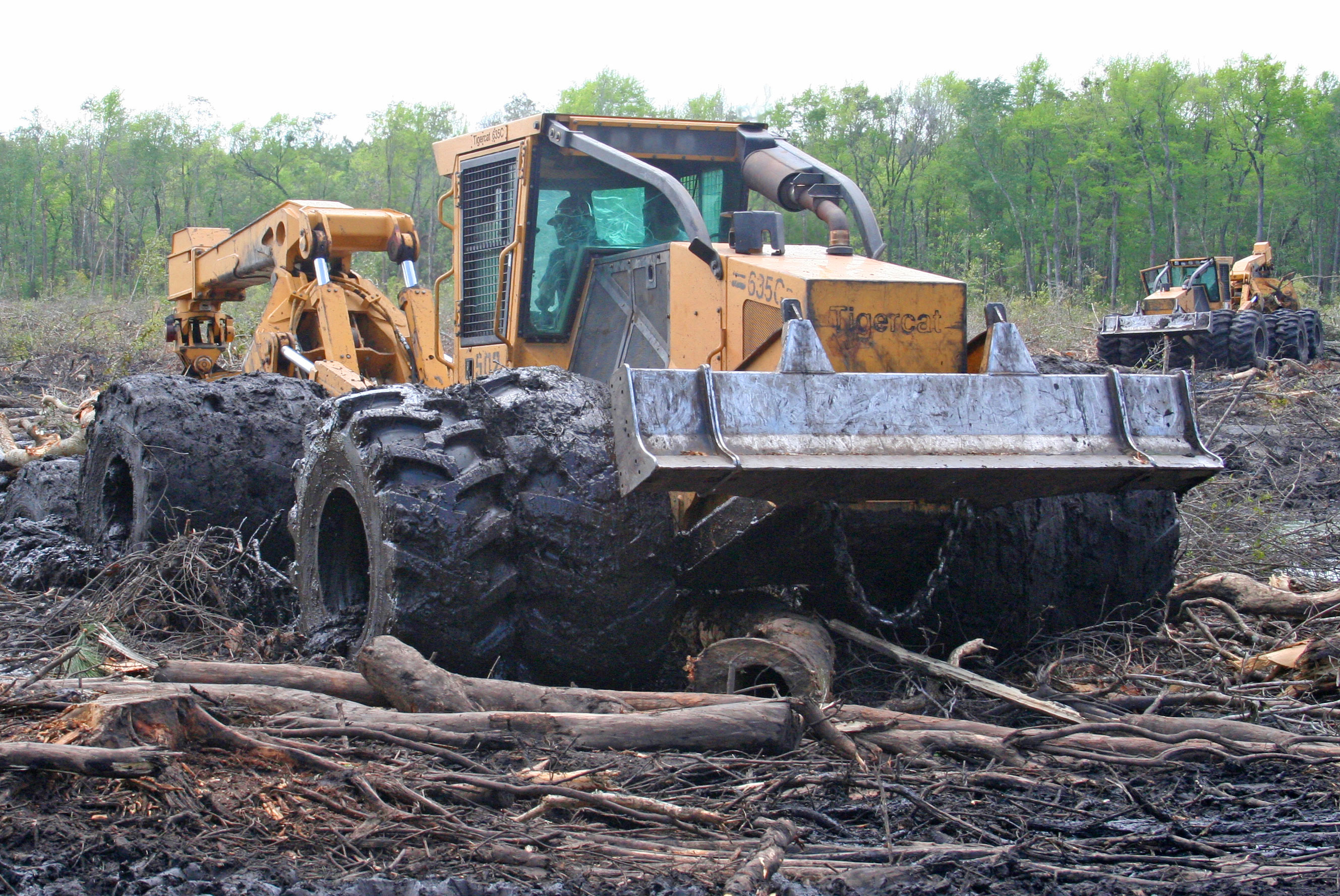 Logger lug III
Logger Lug III tires, from our Goodyear Farm Tire brand, roll over the forest industry's worksite challenges. The tires feature specially constructed treads to reduce the risk of chunking, penetration and tearing. Their long service life comes from the proprietary compounds that we incorporate inside the treads. We offer a complete range of sizes to fit nearly any loader or other logging equipment.
30-ply and 32-ply forestry tires now available
The 30- and 32-ply tires in our Goodyear® Logger Lug line are the highest ply ratings in the forestry industry. We developed the new higher-ply tires to give loggers the tires they need to match the higher torque and load capacity requirements found on today's heavier forestry equipment.
Choosing a lower-ply tire runs the risk of sidewall separation, cracking and the need to replace tires more often — ultimately costing loggers durability and productivity on their operation. Don't let that happen to you. Try the higher-ply Goodyear Logger Lug tires.
Download the white paper to see how logging tire choice impacts the bottom line.