Agriculture wheels
As modern agriculture equipment continues to increase in size and weight, wheel design becomes increasingly important. It's the reason we work side-by-side with original equipment manufacturers (OEMs) to develop innovative solutions for a variety of agriculture equipment, including tractors, combines, grain carts, and sprayers.
In other words, you don't have to reinvent the wheel to ensure equipment performance. Since wheels need to last the life of the equipment, we incorporate features that promote a long service life. This includes powder-coated components, high quality welds and durable steel. We can also provide a complete solution for wheel assemblies, because we are the only manufacturer of both wheels and tires.
You can count on Titan to always have a wheel that perfectly fits your design, no matter the type of agriculture equipment.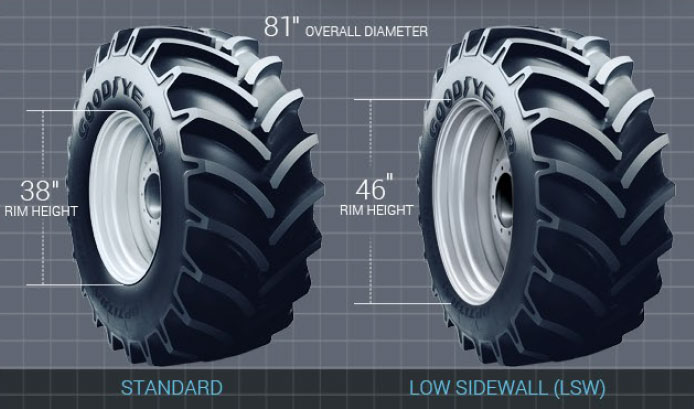 Low Sidewall Technology™
Our LSW® (Low Sidewall) technology combines both our tire and wheel expertise. While traveling at high speeds, its compact sidewall reduces swaying that causes road loping. It also significantly reduces the risk of power hopping and soil compaction for unparalleled performance. Since not all farms are alike, we designed it to fit a complete range of equipment, including tractors, grain carts, combines and field sprayers.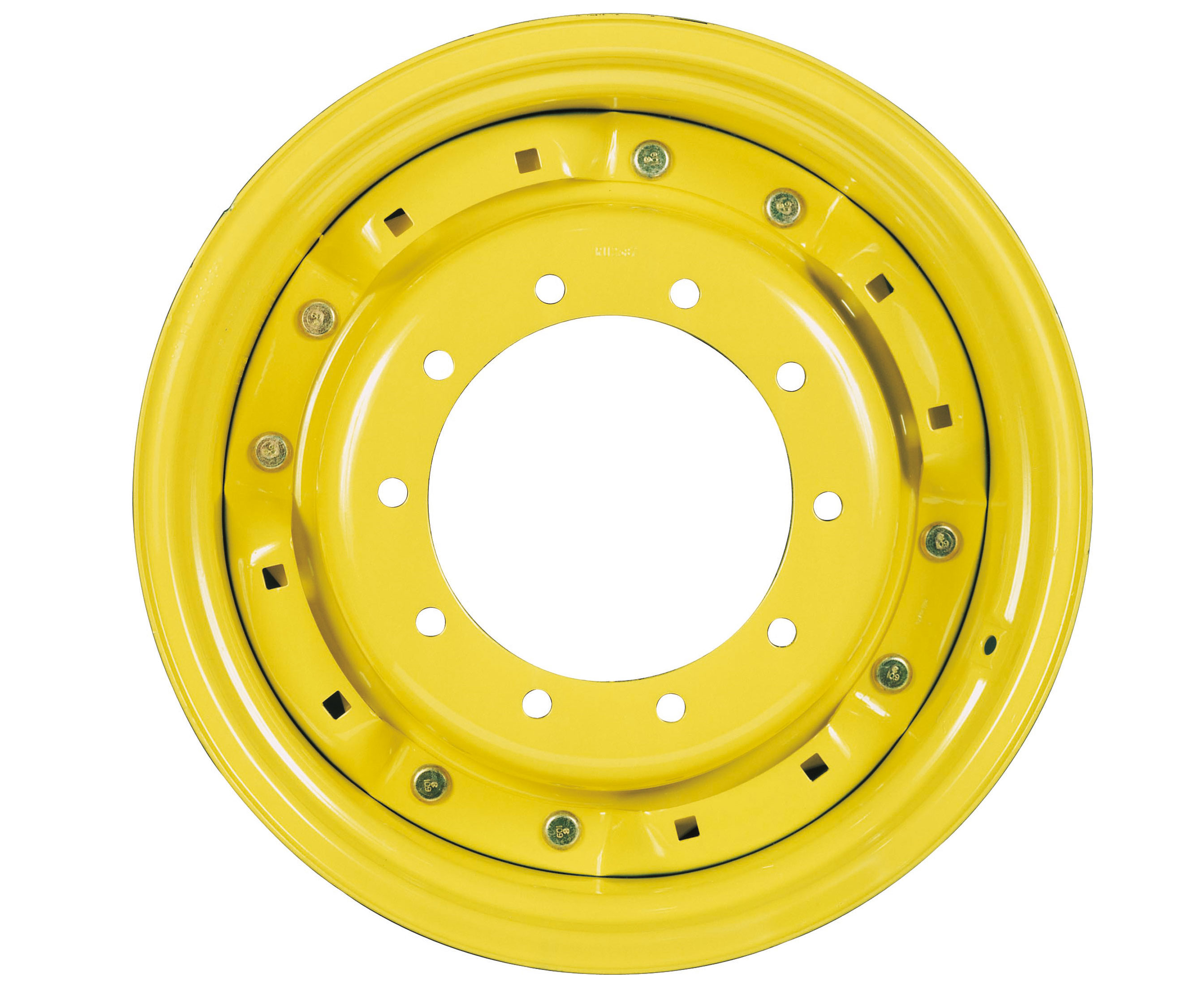 titan adjustable waffle wheels
Our Titan Waffle™ wheels are an adjustable wheel that minimizes wobble and hop that can occur with demountable wheels. Its locating pins orients the demountable disk to the rim, which provides accurate concentricity. The Titan Waffle wheels offers 8 wheel offset positions, which reduces the hassle of offset changes. Its waffle disc features a continuous circumferential weld to withstand heavy-duty applications.