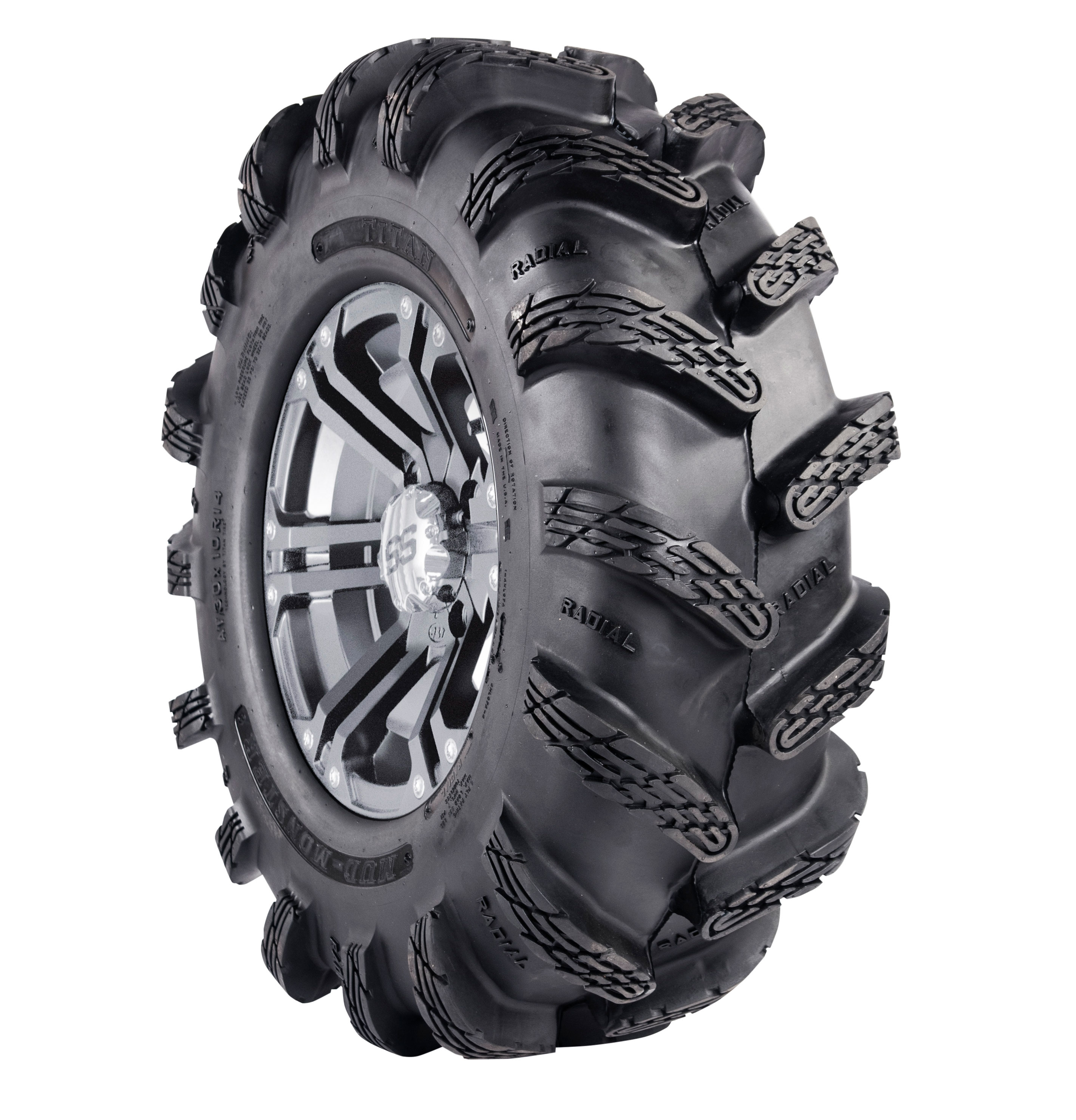 ATV-UTV & consumer tires
Recreational vehicle owners all share a common theme when it comes to their equipment: they need a tire that offers leading performance and uncompromising dependability. Our ATV and UTV tires dig into the surface with their aggressive treads, leaving the competition's tires in the dust. Our Titan and Goodyear Farm Tire brands feature tires specially designed for your trail — from soupy bogs to sand dunes. Plus, we design our tires for maximum durability, because the last thing you need is a flat tire to leave you stranded in the middle of a trail.
Technology
Our Titan and Goodyear Farm Tire brands feature industry-leading innovations for the ATV/UTV market. The Goodyear Farm Tire brand offers Extended Mobility Technology (EMT). Tires with EMT Technology have a tough insert that gives the tire excellent puncture resistance and the ability to perform without air pressure for up to 50 miles at 25 mph. And our Titan brand features specially designed treads, along with durable construction, to give you reliable performance wherever the trail takes you.
PRODUCT LINES
Designed for the serious ATV enthusiast

Aramid belt for improved penetration resistance 

Premium compound for stubble resistance and strength

Stepped lugs provide lug strength and stability

Features a deep lug depth for added traction

589 HD is 10-15% heavier than standard 589 M/T for greater durability in demanding and abusive environments
Military based tread design 

Aramid belt for improved penetration resistance

Premium compound for stubble resistance and strength 

Center riding rib allows for a very smooth, durable tire for hard-pack surfaces and exceptional road-ability 

Aggressive outside lugs provide excellent traction 

T-Hawk HD is 5% heavier than standard T-Hawk for greater durability in demanding and abusive environments 

Made in the USA