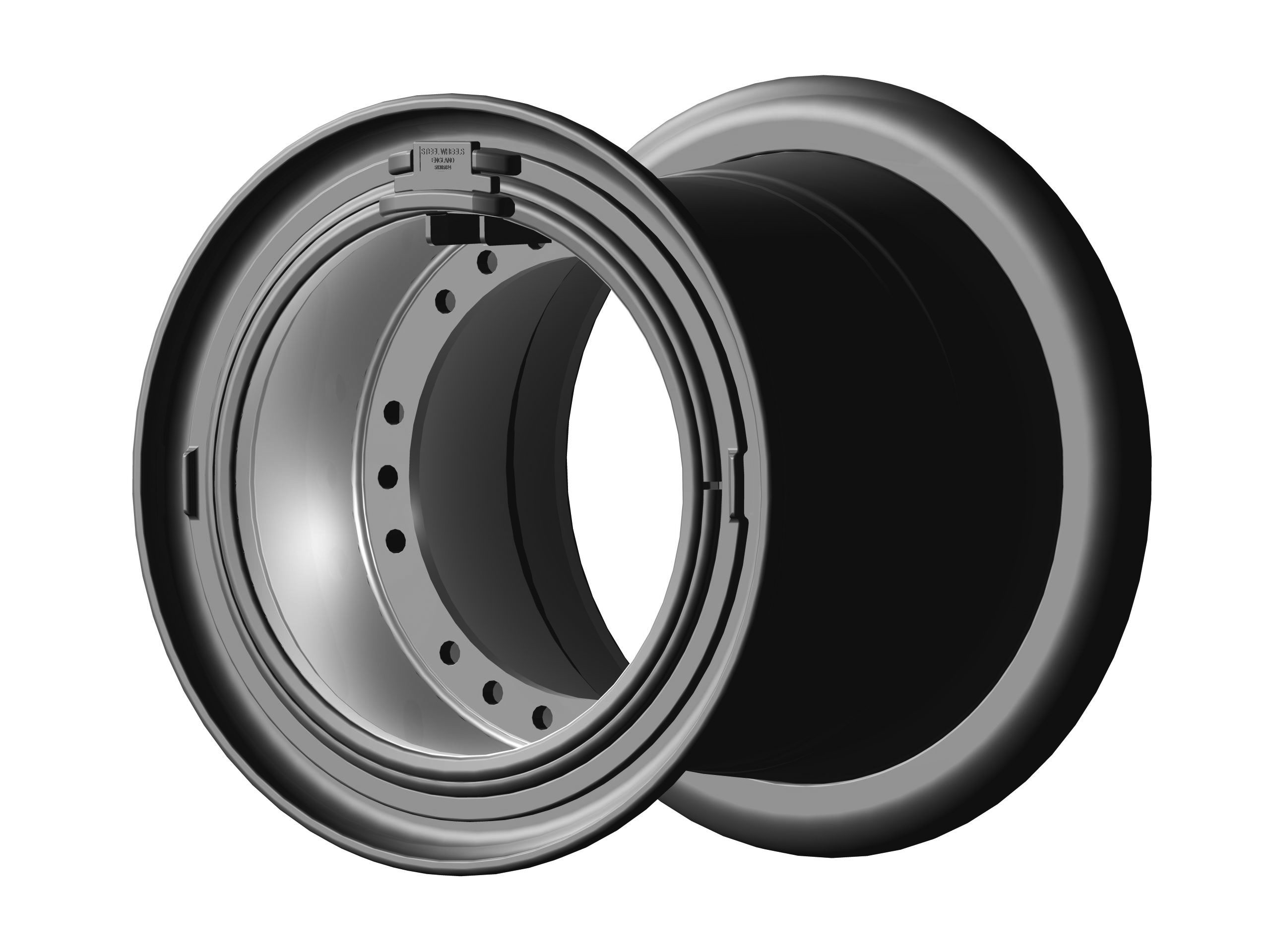 construction wheels
Wheels might be the last thing that manufacturers add to their equipment designs, but they're the first on our mind. Our engineers work with original equipment manufacturers (OEMs) to produce high-quality wheels that complement nearly any kind of construction equipment – including loaders, articulated dump trucks and motor graders. Whether you already have specifications or need guidance to determine the best solution, our team of engineers can help. We're also the only global manufacturer of both wheels and tires, which means we can offer a complete wheel assembly for your equipment.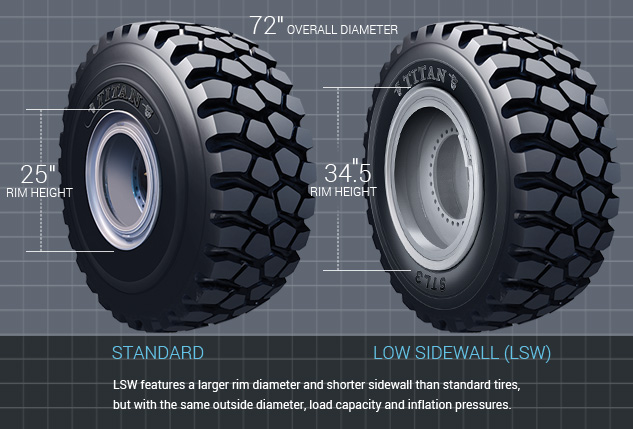 Low Sidewall Technology™
The construction market is where it all began for our LSW® (Low Sidewall) technology concept. LSW technology has a smaller sidewall and larger rim diameter than a conventional tire but keeps the same outside diameter.
After witnessing the concept's performance in the automobile industry, we thoroughly researched, developed and tested the LSW concept for skid steers in the late 1990s. The results proved a smoother ride, less material spilling, and improved handling. Afterward, we produced branded LSW tires for Caterpillar skid steers. This early success led to a strong momentum of LSW product development and testing over the next several years.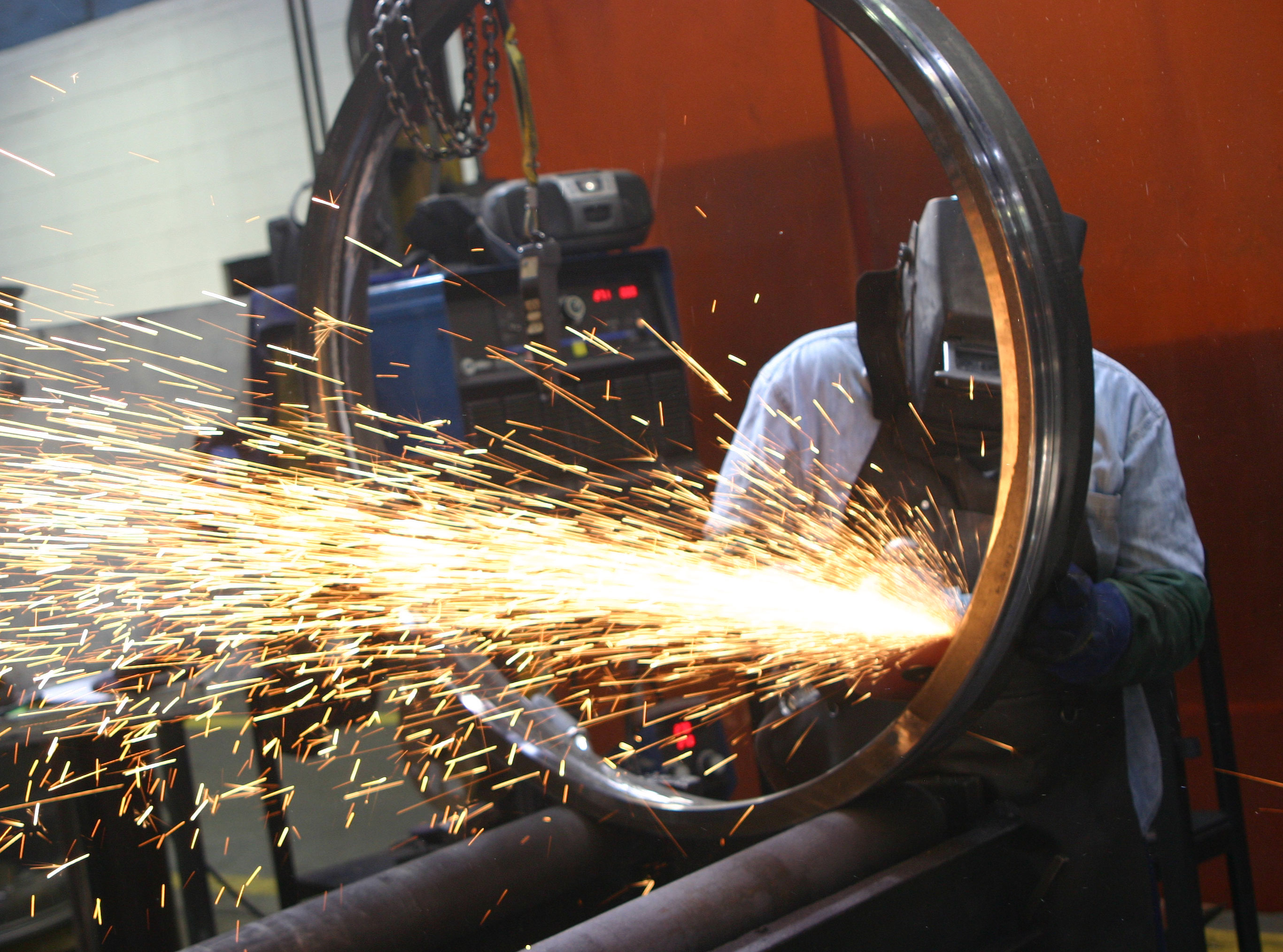 manufacturing technology
Wheel quality is paramount when selecting a wheel manufacturer, especially when designing construction equipment. That's why we design, manufacture and test our wheels with innovative techniques that maximize initial quality and long-term durability. That way, we can help ensure that you're using the best quality wheels on your assembly line.
Today, we keep the momentum going and continue offering LSW assemblies that maximize the performance of construction equipment, including backhoe loaders, telehandlers, motor graders, wheel loaders and articulated dump trucks.