Estimated Reading Time: 3 Min
HOW TO BALLAST YOUR TRACTOR
Whether running in heavy tillage or moving bulky hay bales, the correct ballast is important. Here's how to tackle it.
Pat Shelby, Ag Specialist
1/24/2022
Finding the perfect tractor ballast can be a Goldilocks sort of challenge. Add too much weight and your tractor will feel sluggish, increase soil compaction, reduce fuel efficiency and result in premature drivetrain wear. Use too little weight and you'll get tire slippage, reduced fuel efficiency and premature wear on your tire tread. Finding that "just right" tractor ballast will make your machine more efficient and perform better in the field and in transport. What's the key? Getting the optimal pound-to-horsepower ratio.
For example, depending on your application, the proper ballast on a 4WD tractor is anywhere from 95lbs to 125lbs per rated horsepower. A 4WD tractor rated at 500hp should be in the 47,000lbs to 62,500lbs weight range with an approximate 60-40% split between the front and rear axles. If the weight isn't split to 55%-60% in the front, it will cause the front of the tractor to lift. By doing this, you're not utilizing the overall weight of the tractor and the tire's footprint and traction — you're not maximizing the full output of the tractor.
Distributing the weight across the front and rear axle is critical — it's not just about total machine weight. The table below is a quick reference to proper ballasting and tractor weight distributions.
| | | |
| --- | --- | --- |
| | Total Tractor Weight | Percent on Front Axle |
| 4WD | 85-125 pounds per engine horsepower | For towed implements, use 50-55%. This is very important to help control power hop. With no hitch, PTO or ballast, the front will be 60% or more out of the factory. For hitch-mounted implements, use 55-60%. For towed implements with very high downward loads on drawbars, use 55-65% |
| MFWD | 120-145 pounds per PTO horsepower — 130 is most common | 35-40% for all types of implements. Power hop is easier to control as weight on the front axle is reduced. |
| 2WD Row Crop | Same as MFWD | 25-35% for all types of implements. Use a higher percentage with heavy hitch-mounted implements. |
MAKING EFFICIENT USE OF YOUR HORSEPOWER
To get the most efficient use of your ag equipment, use your tractor horsepower to pull a moderate load at higher field speeds rather than a heavy load at low speeds. Pulling a lighter load at a higher speed means the tractor can be ballasted to fewer pounds-per-horsepower, due to increased forward momentum, which prolongs the life of bearings, gears and tires.
Because the weight split of a 4WD tractor is especially important for optimizing overall tractor performance and controlling power hop, make sure you have accurate front and rear axle weights for the tractor. If these weights aren't available from your tractor dealer, use platform scales to weigh the front and rear axle separately. You'll need those weights and weight splits to figure out the right tire pressure to use. Your total weight may change by changing the implement. It's usually best that you find the heaviest implement when you set your ballast.
Titan Field Specialists are available to growers to assist with weighing equipment and ensuring proper ballasting and inflation pressures.
LIQUID BALLAST FOR TRACTOR TIRES
We recommend avoiding liquid ballast since it has a stiffening effect that degrades ride and generally reduces ability to control power hop. However, if you opt for liquid ballast in the rear of 4WD tractors or MFWD tractors, make sure all tires on the axle are filled using a tube to the same level (don't exceed 40% fill, or 4 o'clock valve stem position). When your desired weight split can't be met by any other means, use 50% fill. But don't use liquid in 4WD fronts unless ballasting is needed for heavy hitch-mounted ripper or scraper applications. Up to 75% fill may be used in MFWD fronts if needed for weight and/or to provide stiffness to assist in power hop control.
The end game is trying to minimize tire slippage when you head to the field. Between inflation pressure and ballasting, you'll have your tractor performing at its most efficient. Nearly all manufacturers shoot for tire slip in the 8% to 15% range — anything over that is extremely noticeable and not very efficient. Many growers prefer an even lower slippage rate in the 3% to 9% range.
Ultimately, the "just right" ballast level for your tractor depends on your individual operation. Some farmers are okay with a little more slip and a lighter machine, while others want to pin all the power to the ground.
---
Featured Stories
Reduce soil compaction during the growing season by opting for LSW Super Single tires over duals.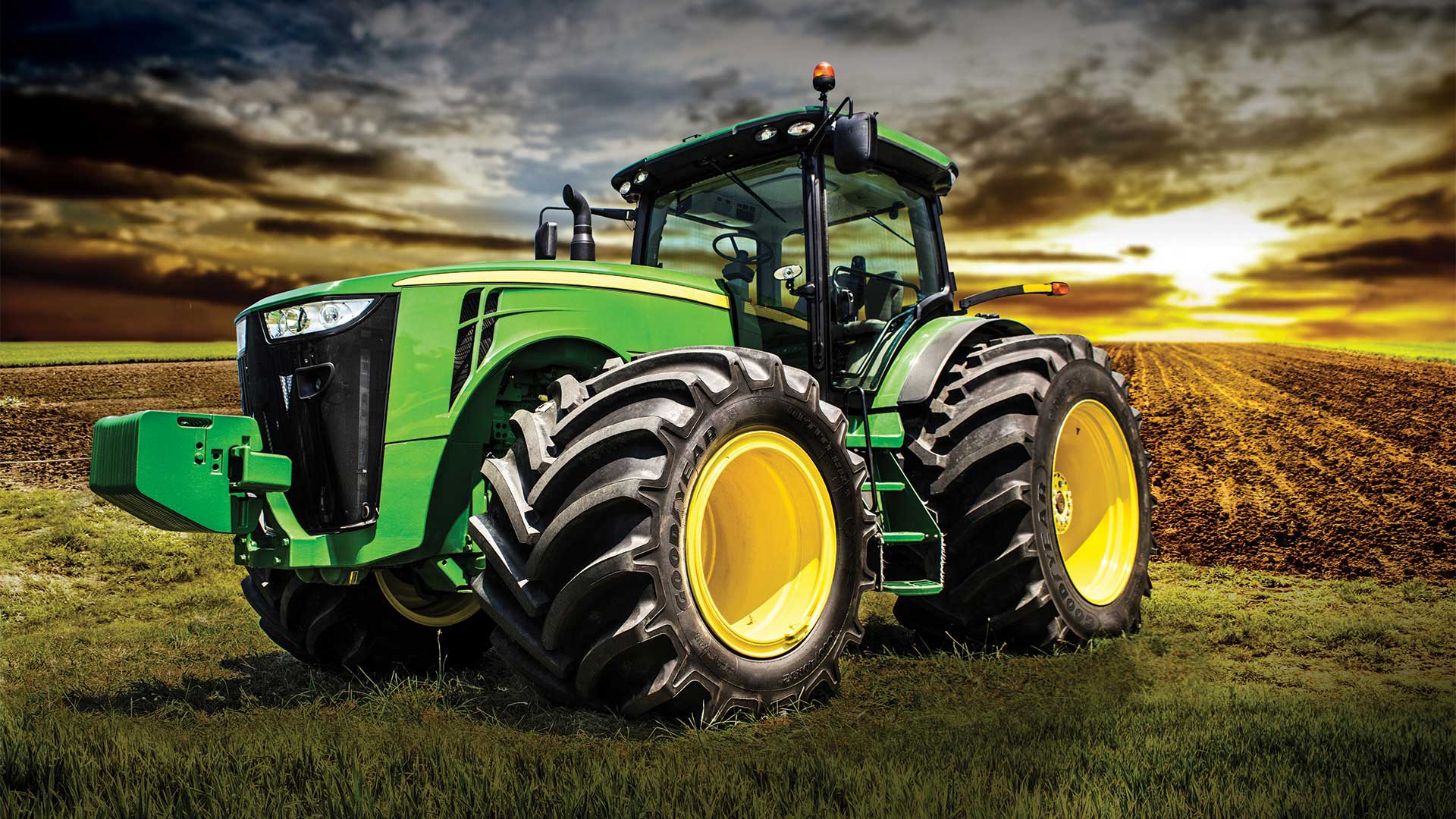 If you're looking to increase crop yield by reducing pinch row compaction, it's time to rethink your tire size and tire type to make it happen.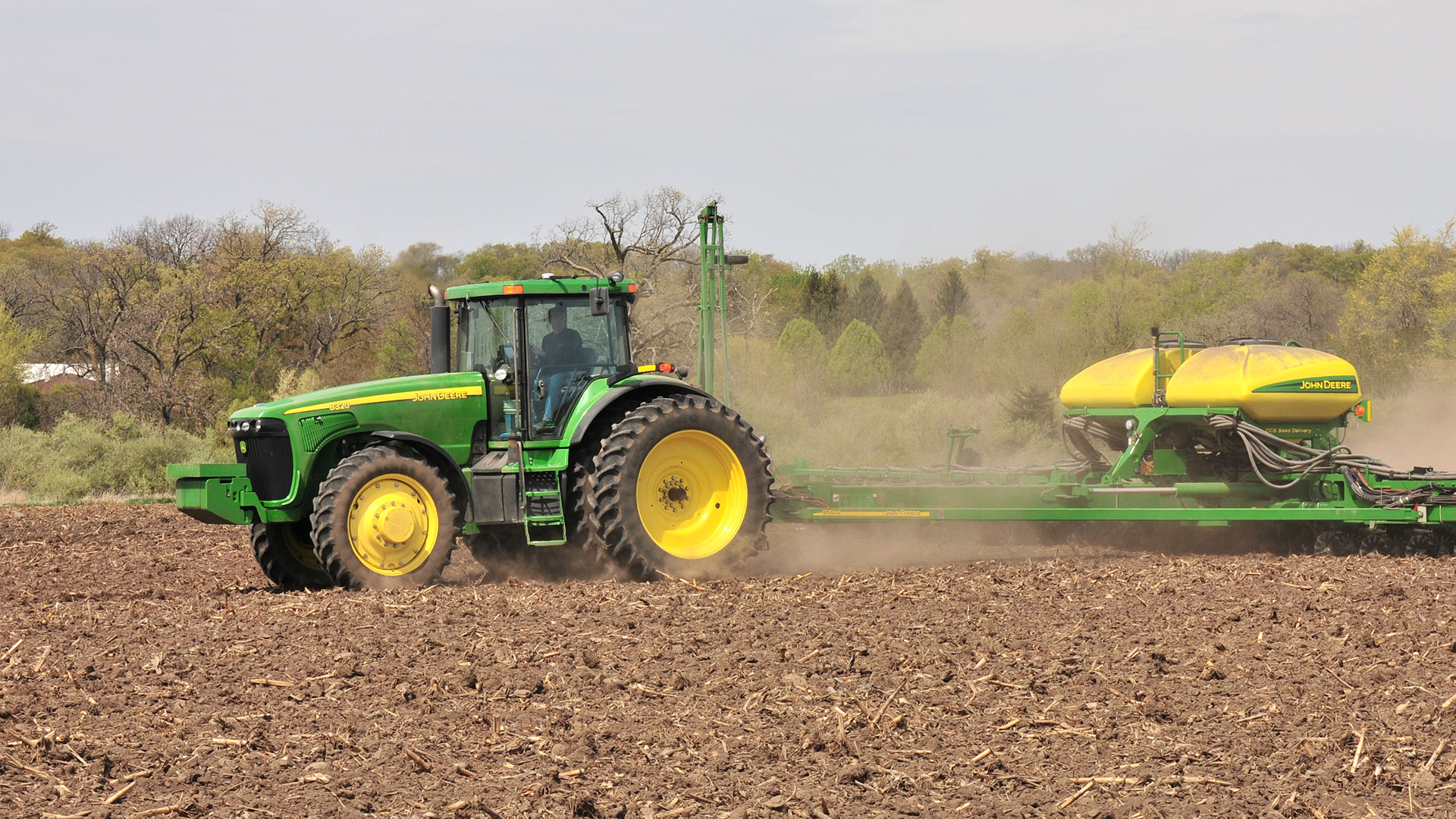 Understand what causes road lope and power hop so you can diagnose the problem and correct it.
---