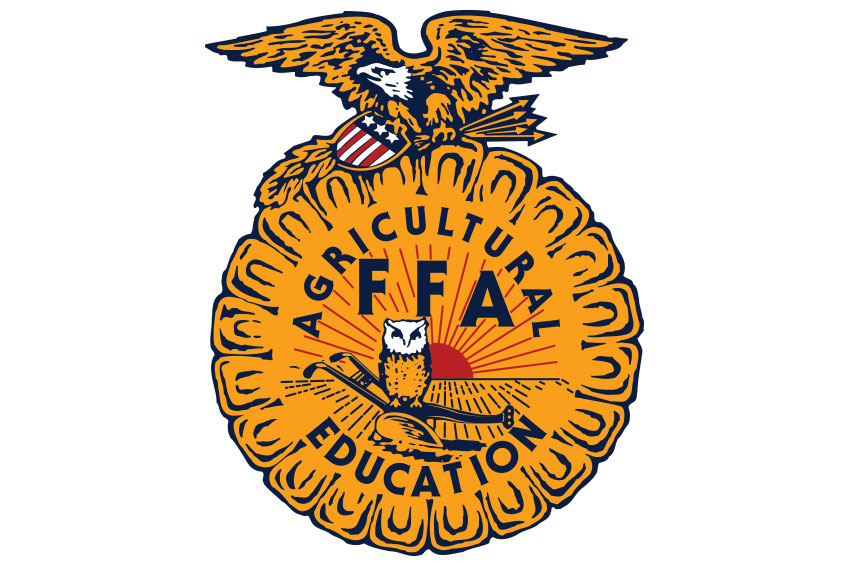 State FFA chapters receive $133,260 in contributions
from Titan International efforts in 2016
DES MOINES, IOWA — Titan International (Titan) is pleased to announce a total of $133,260 has been raised for various regional FFA chapters over the course of 2016 through special event tire auctions. For 20 years, Titan has held tire auctions at a variety of farm shows benefitting state FFA chapters. These auctions provide the public with a great opportunity to purchase Titan and Goodyear Farm tires with 100 percent of proceeds going to support their state FFA organization.
Individual auction amounts in 2016 included:
Husker Harvest Days: $34,000 raised for Nebraska FFA

Farm Science Review: $23,650 raised for Ohio FFA

Sunbelt Ag Expo: $43,880 raised for Georgia FFA

Farm Progress Show: $31,730 raised for Iowa FFA
"FFA is the driving force for the next generation of leaders in agriculture," said Scott Sloan, agricultural product manager at Titan. "We are proud to support FFA and contribute to the advancement of agricultural education."
In addition to the amount raised via tire auctions, Titan is projected to contribute approximately 1,600 tires to tractor restoration projects through the National FFA Antique Tire Restoration program by year-end 2016.
FFA members can register to qualify for a free set of front and rear Titan or Goodyear Farm tires for their antique tractor. Students who will be undertaking a tractor restoration project, and would like to apply, should visit: titan-intl.com/antique-tractor-restoration.
Titan International, Inc. (NYSE: TWI), a holding company, owns subsidiaries that supply wheels, tires and assemblies for off-highway equipment used in agricultural, earthmoving/construction and consumer (including all terrain vehicles) applications. Titan Tire Corporation is one of North America's largest manufacturers of off-highway tires. Production facilities are located in Freeport, Ill.; Bryan, Ohio; and Des Moines, Iowa; which also serves as the headquarters for the tire group. The company manufactures two distinct brands — Titan and Goodyear Farm Tires — known for their quality craftsmanship, unique tread designs and excellent durability.
For more information contact:
John Krantz
515.557.2072
© 2016 Titan International
All Rights Reserved.
Please send all reader and sales inquiries to: sales@titan-intl.com