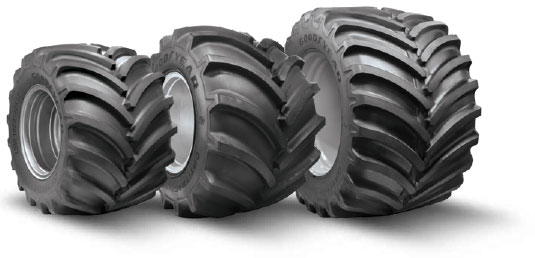 Ditch the duals
If you're not running between the rows post-emergence, there's no reason to be running duals. In fact, you're causing unnecessary pinch row compaction by doing so. Go big with Goodyear® Super Singles, and you'll not only reduce field disturbance, but you'll experience better ride quality and more flotation in wet field conditions. Titan offers the industry's largest Super Single options with our unique Low Sidewall Technology® (LSW®), featuring a larger rim diameter and shorter sidewall than standard duals. This dampens the sidewall recoil that often causes road lope and power hop. Go big and carry the same load as comparable standard tires, but at up to 40 percent lower inflation pressures, reducing soil compaction. The only question left is… how big will you go?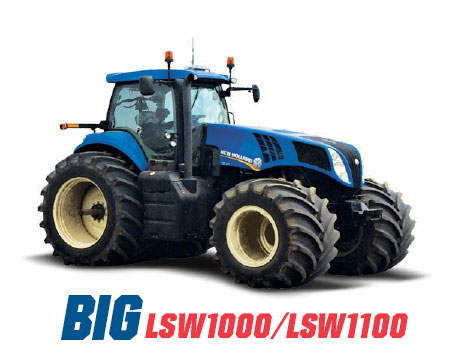 Big flotation
This alternative to factory duals on MFWD tractors offers a smoother ride, tighter turn radius and easier roading. They're perfect for better flotation — up to 20% — in normal or wet conditions during spring and pulling a grain cart in the fall. It's time rethink the factory standard 480/80R50 duals on the rear and 420/85R34 singles on the front. Check out the Goodyear Optitrac LSW1000/40R32 and LSW1100/45R46.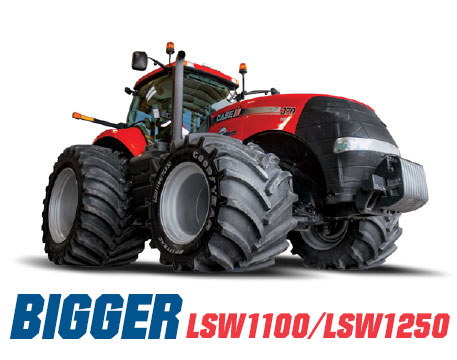 bigger improvement
Go even bigger on your MFWD this season. Get the largest Super Single setup currently available for MFWD tractors. A 25% improvement in footprint and 40% lower inflation pressure reduces soil compaction and helps improves yield. Check out the Goodyear Optitrac
LSW1100/35R32
fronts and
LSW1250/35R46
rears.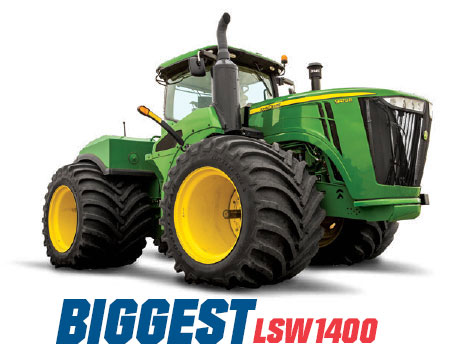 biggest results
The world's largest farm tire is especially suited for high horsepower 4WD tractors. It's a perfect fit to reduce compaction in any application where dual 710/70R42s or 800/70R38s are currently being used. No more pinch row compaction and rutting between the tires. Save big compared to tracks, too, with the Goodyear Optitrac
LSW1400/30R46
for 4WD tractors.